---
The Launch Pad brings you innovative ideas and insights from experts and service providers from across the automotive industry. Our goal is to help dealerships find the next big thing to launch their dealership to success.
This week on The Launch Pad, Jody DeVere, CEO of AskPatty.com, brings you a how-to article for increasing the effectiveness of your team's communication with both customers and colleagues.
---
Top 15 Ways To Improve Communication In The Service Drive
We need to take a closer look at how we communicate, as well as how our customers perceive us. In turn, we cannot expect for our colleagues and employees to just read our minds as to needs and actions without having an open line for conversation and understanding.
Customer loyalty is much more elusive and difficult to acquire than ever before, and to maintain our customers, we have to continue to "wow" them by providing them with exceptional service that glues them to us. Customers will leave and go to a competitor, and most often you will not know why. And that is loss of profit and growth. It really is your job and responsibility to find ways to avoid customer departure, and good communication at all levels in the service department is the answer.
A recent report found that just 20% of companies have a well-developed customer experience strategy. This is a huge opportunity for companies willing to invest in customer service. And a recent survey found that only 8% companies truly deliver a superior customer experience.
Here is the shocker: 80% of these companies thought they delivered a "superior experience" to their customers.
So I've put together the Top 15 ways to effectively communicate with your customers when they arrive in your service drive.
Here Are The Top 15 Ways to Improve Customer Communications For Service Departments:
Make your greeting pleasant and professional to customer. Keep your desk inviting, possibly by even adding family or pet photos for conversation. This is your first chance to establish rapport with your customer. Treat your customers like family and you will find them more relaxed and open in their conversations with you.
Smile. This is the first image your customer receives when he or she enters your facility, so make your smile genuine.
Eliminate distractions. Customers will focus on what is before them. Don't let them see a swollen stack of work orders on your desk, or miscellaneous papers stacked here and there, as they will wonder if you are going to be able to effectively work on their vehicle.
Watch your body language, and keep your voice low and soft. If your customer is frustrated and angry and talking loudly, a consistent calmness in your voice will eventually help him or her relax. Nod your head as they express their feelings to demonstrate your compassionate response.
Don't rush. Match tone and tempo of voice to customer and always demonstrate calmness and confidence.
Listen, really listen. Maintain close eye contact and pay close attention to what   your customer is telling you. If appropriate, make notes.
Ask clarification questions and repeat back to customer for accuracy. Make every effort to understand customer issues and concerns clearly.
Demonstrate empathy. Your customer is upset with having to address the mechanical problem and wants you to feel how they feel. "I can certainly understand your frustration with this" is a good phrase to use when appropriate.
Go over issues and goals in plain talk. Although proposed repair may involve technical words, explain what these words mean and do a step-by-step overview of what your service department is going to do to address the issue or issues.
Introduce your customer to helpful co-workers and involve them in questions and concerns if necessary. If possible introduce customers to management. "Let's ask our technician Bill and get his input" is a good technique. If "Bill" isn't immediately available, then try to secure him for a brief consultation.
Summarize what work is to be done clearly. Turn the work order of proposal paper around on your desk, so your customer can read and follow along with what you are saying. Vocally address what will be done in easy to understand terms.
After consultation, if customer is to wait, walk them to coffee and snack area and ask if you can get them anything. Point out where different snack or drink machines are located, as well as the restrooms.
Don't let customers sit past expected task finish time without checking in with progress updates or issues. If you have a break in other customers, walk to the waiting room to check in with your customers to see how they are doing. Be prepared to talk with them briefly and describe any progress you know of.
When finished, go over the details of bill and what work was done clearly. If additional items were found for repair or adjustment, explain what was found and secure customer's response for addressing the new item, and act accordingly.
Handle any in-house arrangements immediately. If the vehicle is to be kept, help the customer with any rental or courtesy vehicle activity. Personally walk your customer to the rental person and introduce them. If a courtesy vehicle will be involved, direct your customer to the waiting area for the courtesy vehicle. Make sure you have their cell phone number and that it is correct for texting of call follow up.
The most efficient service departments with the highest customer loyalty have effective free-flowing and open lines of smooth communication in place within the working structure of the service department. The more employees feel that they are part of the team with their input respected, the more efficient  communication will be. It is obvious that a coworker who has pride in their position is going to accomplish more for the organization. This can be reinforced by giving your employees a clear understanding of what the service department's brand and philosophy is, so they can adopt it into their daily activities.
It is imperative that with any issues requiring attention that you empower your employees to "own" the issues that appear with customer work or internal concerns, and enable them to develop and handle solutions themselves as much as possible, without the bothersome procedure of having customers wait for a manager. These "waits" can and do bog down operations.
As a manager, get involved with your employees and coworkers and ask for their suggestions and input on what possible improvements could be put in place. Don't be afraid to ask for help. "Okay folks, can we take a quick break? I need your thoughts on how we can handle a situation". This type of demonstrated interest automatically opens doors of communication and clearly shows that employee input is valued and respected.
Share what you know with those you work with. Avoid situations where "taking credit" for something becomes acceptable. Emphasize group efforts for solutions and make frequent statements congratulating your team when solutions are successful.
Well, there you have it. I suggest you train your employees to adapt these suggestions into their everyday activities. And when you are face-to-face with your customer, don't forget to smile.
Learn more about AskPatty.com and become a Certified Female Friendly Dealer here.
---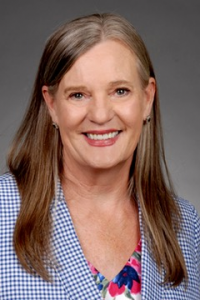 Jody DeVere is an internationally recognized speaker, trainer, often quoted industry pundit and spokesperson for the automotive industry on the women's market. She has been featured by the New York Times, NPR, Wall Street Journal, CNN, Fox Business, Forbes Women, Oprah Magazine and Parenting Magazine to name a few. As CEO of AskPatty.com, she provides automotive education to women consumers and an interactive online Certified Female Friendly® certification training program for automotive retailers on how to attract, sell, retain and market to women.
In her role as marketing to women expert, automotive journalist, car care expert and safety spokesperson her goal is to educate women car buyers and owners, the automotive industry at large and promote, mentor and support careers for women in the automotive industry.
Jody DeVere is a champion for women in the automotive industry, and her company AskPatty.com, Inc. serves as the first point of contact for many women who are seeking the very best experience to buy a car and service by visiting Certified Female Friendly® automotive retail locations across the United States and Canada.
Jody DeVere, CEO AskPatty.com