---
The Launch Pad brings you innovative ideas and insights from experts and service providers from across the automotive industry. Our goal is to help dealerships find the next big thing to launch their dealership to success.
This week on The Launch Pad, Jody DeVere, CEO of AskPatty.com, brings you insights into the value and importance of attracting and recruiting women for the automotive industry. She also shows you the common impediments that bar dealerships from engaging a strong, female crew across multiple departments and shows you some simple steps you can take to make your dealership more appealing to prospective female employees in the future.
---
Mentoring Women in the Auto Industry:
What is Actually Happening?
According to the U.S. Bureau of Labor Statistics, "Despite the prominence of leadership roles, women hold about 25 percent of jobs in the motor vehicle and parts industry as of late 2014." And according to a late Equal Opportunity Commission report, "Women made up just under 21% of employees in car manufacturing in the United States, and 16% of executives and senior management."
Moreover, the figure for sales positions is considerably lower, as a high percentage of the few women who work in this industry hold positions in service, clerical, and finance-related roles, and not in customer-facing positions. Considering that women influence 85% of all automotive purchases, the fact is that we – automotive dealerships – should be jumping all over this obvious in-our-face opportunity.
We simply must attract and employ more women. For many of our dealerships, this is becoming an issue of survival.
If you have been following the developing trends in automotive business, you will have noticed that auto organizations that make a concentrated effort to attract and employ women are excited about the considerable returns in both increased business and ROI.
Profit margins have gradually slimmed over the past years, much as a result of consumers' increased access to actual vehicle costs. There are a growing number of consumer organizations that also promote direct information access to these actual costs. As a result, these reduced margins have made it imperative to seek out new opportunities for business that will bring accompanying income and profit.
One of most obvious opportunities for this lies in the process of recruitment and placement of women into the industry.
As much as we desperately need more women in this highly volatile and necessary industry, automobile dealerships simply are not doing a good job of recruiting women. It is not immediately clear why, but we can surmise that any or all of the following might be reasons:
There may still be a lingering traditional resistance at the executive manufacturer level, or the dealership level, toward having women become a major part of this still male-dominated workplace.
Dealership decision-making management may not be watching trends showing this opportunity.
Auto organization management and owners may not have the desire or courage to try something new and may display a reluctance to venture into new programs out of their range of experience.
Existing dealership management may not have the knowledge and expertise to redesign their organizations in order to attract and hire women, nor to initialize training and financial incentive programs to make this happen.
Management may not want to make the minimum monetary investments to make this happen and are reluctant to do so.
There may not be a clear realization of the top reasons why women might consider joining this industry: Providing genuine "Challenge" positions, and equal monetary opportunities.
Management may not have administrative and sales positions in place with women occupying them that set examples for motivation toward developing programs that will further this.
There are few educational programs in place in our national educational system that have curricula involving sales and management in the industry. This is resulting in less emphasis on participation in the industry as a "career."
Many are leaning on the "difficult economy" conditions as an excuse. This is not an excuse.
 Women still have the taste in their mouths of poor treatment and bad experiences from their last visits to a dealership.
This might seem overwhelming. But it isn't. It may seem like a lot to overcome, but we can overcome all these considerations easily. Just one step at a time. Remember, you can even eat an elephant if you take one bite at a time.
So. How do we make this all happen? Here are the most obvious solutions:
Re-examine our businesses and models to address the elimination of restrictive traditional procedures we may have in place.
Assign personnel to investigate all applicable trends and new directions in the marketplace.
Get off our chairs and try new methods. Explore new methodology. Eliminate procedures that are in place just because they have been in place. Be courageous.
Employ marketing individuals and groups that have expertise in marketing to the women's market, and visit women's websites that implement helpful and inspirational women's auto topics, i.e. com. Google topics having to do with women in the auto industry.
Re-examine the positions in your company that can effectively interest and challenge women and encourage not only their entry into the industry, as well as their interest in making it a career.
Re-examine your compensation incentives and adjust them to take into consideration the primary needs of women as permanent, long-term employees.
Encourage and push our educational institutions to provide realistic training at all levels for the auto industry, including manufacturing and design, executive and regional management, marketing and sales, service, and inner business participation.
Women in business and personal life are time constrained, practical, money conscious, realistic, and excel in effective communication with high natural marketing skills. They are efficient in effective communication within their own groups and friends, and understand meeting needs. They make exceptional mentors, instructors, and bosses.
We just can't wait any longer. Let's get professional women into place. And let's make that place in our dealerships in sales, parts, service, administrative and executive positions. You can get certified as an AskPatty.com Certified Female Friendly Dealer here.
---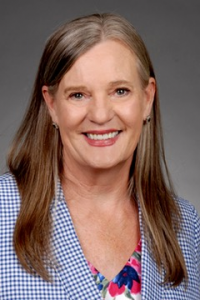 Jody DeVere is an internationally recognized speaker, trainer, often quoted industry pundit and spokesperson for the automotive industry on the women's market. She has been featured by the New York Times, NPR, Wall Street Journal, CNN, Fox Business, Forbes Women, Oprah Magazine and Parenting Magazine to name a few. As CEO of AskPatty.com, she provides automotive education to women consumers and an interactive online Certified Female Friendly® certification training program for automotive retailers on how to attract, sell, retain and market to women.
In her role as marketing to women expert, automotive journalist, car care expert and safety spokesperson her goal is to educate women car buyers and owners, the automotive industry at large and promote, mentor and support careers for women in the automotive industry.
Jody DeVere is a champion for women in the automotive industry, and her company AskPatty.com, Inc. serves as the first point of contact for many women who are seeking the very best experience to buy a car and service by visiting Certified Female Friendly® automotive retail locations across the United States and Canada.
Jody DeVere, CEO AskPatty.com