---
The Launch Pad brings you innovative ideas and insights from experts and service providers from across the automotive industry. Our goal is to help dealerships find the next big thing to launch their dealership to success.
This week on The Launch Pad, Richard Snaith, from SideCars, Inc., is bringing you new ideas for how to use retros and reinsurance to increase your bottom line.
---
 How To Make More Money Using Either Reinsurance or Retros
Did you know that every single vehicle service contract out there is reinsured?  Even the ones that supposedly are pure "walkaway" VSCs?
Let that sink in for a bit. Somewhere, someone is always taking the chance that the loss ratio (AKA claims rate) is less than 100% on a VSC.  Meaning that the difference between the loss ratio and 100% is pure profit and a legacy-changer for dealers. (And if your loss ratio is anywhere close to 100%, then somewhere, someone is totally messing up. Time to evaluate the reserve levels, or perhaps another reinsurance fundamental.)
See, if the dealer doesn't reinsure the F&I profits from their VSCs, GAP, Tire & Wheel, Bundle, Powertrain Warranties, Appearance Protection, Dent & Ding, or Lease Wear & Tear…then someone further up the food chain is reinsuring the risk (either the agent, or the provider, or the insurance company). There's nothing inherently bad about pushing the reinsurance transaction higher up said food chain–but you should absolutely know what it means for your dealership. And you should get to choose who is doing the reinsurance–mainly, whether it's you or not.
The second biggest decision a dealer can make* is to decide whether he or she will go with a retro or with full reinsurance. Choosing to do neither is not an option unless the idea of wallowing in a shallow pool of mediocrity for the rest of your life sounds exciting.  Sound like excitable hyperbole?  Well, consider that many dealers have reinsurance or retro positions that are worth more than their actual dealership. A dealer who chooses to participate in the underwriting profit of their F&I products–using either retros or reinsurance–is a dealer who chooses to change their legacy for themselves and their most valued causes.
Quick lesson: what's the difference between a retro and reinsurance?  Well, they are the two main ways of participating in underwriting profit. Reinsuring a VSC means that you are acting as a bona fide miniature insurance company and that whatever money is left over after claims, you are entitled to. This leftover reinsurance money is tax-advantaged and yours to either take as an insurance company shareholder dividend or as a shareholder loan–all good stuff to know.
Reinsurance takes a lot of commitment. As a new reinsuring dealer, you have to create your own reinsurance company, and that requires a fair amount of handholding…even with those few administrators out there who have greatly simplified the process.  To be sure, the reward is worth the effort; reinsuring dealers gain access to 100% of the underwriting profits, and those profits are all tax advantaged.  In addition, the reinsured dealer only pays taxes on investment income while the funds stay in the reinsurance company. So for many dealers, the extra commitment needed for reinsurance is worth any perceived hassle.
Now, let's talk about retros. When an administrator reinsures a program for themselves, they can offer a portion of their underwriting profits as a "rebate" (retro) to the selling dealer. This can be desirable for several reasons: the signup process is simple, there isn't anything new to learn or understand, and it's easier to "pick up and go" for dealers who become unhappy with their administrator for whatever reason.
One thing to keep in mind with retros: they do NOT represent 100% participation in the underwriting profits. Some administrators lead their dealers to believe that the only difference between reinsurance and retros is the tax advantage afforded to reinsurance…but this is not true.
The percentage of underwriting profits given as a retro varies depending upon the administrator, and it's always less than 100%. This is because the administrator keeps a percentage for themselves, to pay for the cost of providing the service. There's nothing wrong with doing this–it's fair for everyone to make money–but it IS important to know how a retro program really is different than reinsurance.
So what do you do with all this new info?  Well, for starters, you are crazy if you don't immediately seek out a way to participate in your F&I products' underwriting profits. Ask your current administrator–or switch if you're a little pissed that they haven't already told you all this. A good provider makes it a cinch to match your current pay plan and business office costs, enabling you to make the change easily and quickly.
---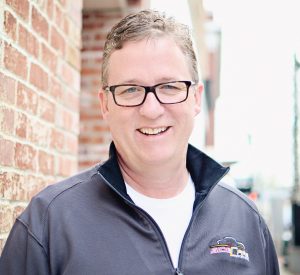 Richard Snaith is an industry leading auto, RV and power sport dealer strategist. He has an extensive background in comprehensive dealer operations, but specializes in dealer revenue development, and F&I training.
His career in the auto industry stems back to well over 30 years, where he quickly learned all facets of the dealership business and was methodically promoted to the top. He soon realized the industry need for more thorough F&I training, and Rich co-founded a menu & training company that is still thriving more than 20 years later. The challenges of connecting various dealer management systems (DMS) software together–and leading a team of independent agents–provided a rich tapestry of experience that still serves Richard well today.
As National Director of Sales for SideCars, Inc., Rich works with dealerships across the country to leverage reinsured products of all types, for dealers of all sizes.