What Is Rich Dealers and Why Should I Care?
Rich Dealers was founded on one simple idea: The car business doesn't have to suck. Not for you, not for your staff, and not for your customers. 
We believe that dealers should be Respected, Influential, Contributors in their community who Help people and have fun doing it. 
Ultimately, Rich Dealers is about helping new and used car dealerships thrive and grow, provide a premium experience for their customers, support local families through constructive employment, and give back to their local communities. 
Leading a growing business is fun and restorative. Members often say that they have a renewed sense of purpose and excitement. And many tell us they're really enjoying the car business again.

How We Help Dealerships Grow:
The first step to growing your dealership is increasing traffic. With increased opportunity comes increased sales.
Rich Dealers is a marketing group that helps dealerships double their leads and traffic. Many members have seen sales double after getting started. Some have even sales double again, and again, and again, over time.
There are three main components to what we offer:
Gravitational Marketing Campaigns
We create monthly Gravitational Marketing campaigns that really work. Dealerships all across North America use our campaigns every month and experience the thrill of advertising that actually works. By focusing our efforts and resources on creating one campaign each month, we're able to create a more comprehensive package than you could possibly find anywhere else or create on your own. And there's never any guesswork. You receive your campaign, each month, on a silver platter, ready for you to run in your market.
Customer-Focused Brand
Members have the option to use a customer-focused brand message that we've developed and honed over the years. Our members have found that by incorporating the brand message into their advertising, traffic increases. People instantly connect with the idea, they understand the idea, and they immediately understand that your store is different. It's the ultimate unique selling proposition.
Constant Support Network
Members are part of a constant support network that's made up of our team of marketing experts and all of our members. We host a quarterly conference for all members, and we pay for your hotel room, your food, and your entertainment. We host multiple training and support conference calls each month. Our members are connected through an email discussion group. All support is available on an unlimited basis. Use these resources as much or as little as you need. We're standing by ready to help you grow your business and take you to the next level.
Check Out Some Of Our Past Meetings
Frequently Asked Questions
How is this different that an advertising agency?
There are some really great advertising agencies out there. That's not what this is. Agencies help you produce and place your online and offline advertising, in exchange for a percentage of your ad spend.
Rich Dealers provides you with a complete campaign each month with every element you could possibly need. You pick and choose the pieces you want to use, and have unlimited rights to use them in your exclusive territory for one low, flat fee. Beyond that, Rich Dealers supports you beyond your advertising. Our training and resources are designed to help you attract customers, yes, but also to improve in-store processes, develop your leadership potential, and enhance your company culture. We go way beyond what ordinary agencies provide.
Our members who have worked with agencies in the past tell us that the biggest way we differ from agencies is that they never have to pester us to come up with ideas, or worse, come up with ideas themselves, because we always proactively publish an incredible campaign one month in advance of when you'll need it.
How is this different from a twenty group?
Twenty groups are great, and many of our members are also part of a twenty group. The difference is that our meetings aren't about comparing or benchmarking numbers, and there's no contest for the best idea. Additionally, we don't split up the cost of the meeting among the members. All Rich Dealers meetings are 100% complimentary for members.
Often our members refer to a Rich Dealers meeting as "a twenty group on steroids." That's because our meetings are flooded with ideas, tools, resources, strategies and breakthrough thinking that you can't find anywhere else. The level of innovation and sharing that goes on at our meetings is stunning, and you won't believe it until you experience it for yourself.
What media do you use? Is this direct mail? Digital? Staffed event sales? TV?
Actually, the media our members use is up to them. Every member is different. Every market is different. Some of our members are 100% digital. Others still run print! Many of our members advertising the radio. Some get great results from TV. Some like direct mail, some don't. And we don't provide staffed event sales. We believe you can handle the customers on your own!
Rich Dealers is about a lot more than a tactical approach to using a single media to get results. This is a major strategy that can be applied to any and all media, and your media mix should be carefully selected based on your goals, your size, and your location. We'll help you decide.
Is this only for independent dealers? Is this only for new car dealers?
About 40 percent of our members are independent dealers. About 60 percent of our members are new car dealerships. They all get along and love and appreciate each other. Independent dealers learn from the new car guys, and vice-versa.
Our new car members sell all brands. It works for a Kia dealership just as well as it does for a Honda dealership. It works for Chevy and Ford and Chrysler, and anything else you can think of. If you have cars to sell and believe more traffic would help, we can help.
My market is too big! –or– My market is too small!
Some of our members are in little tiny towns you've never heard of like Pilot Mountain. It works really well for them.
Some of our members are in really big cities like Boston and LA. It works really well for them too. As long as your town is bigger than Pilot Mountain and smaller than LA then this will work for you too.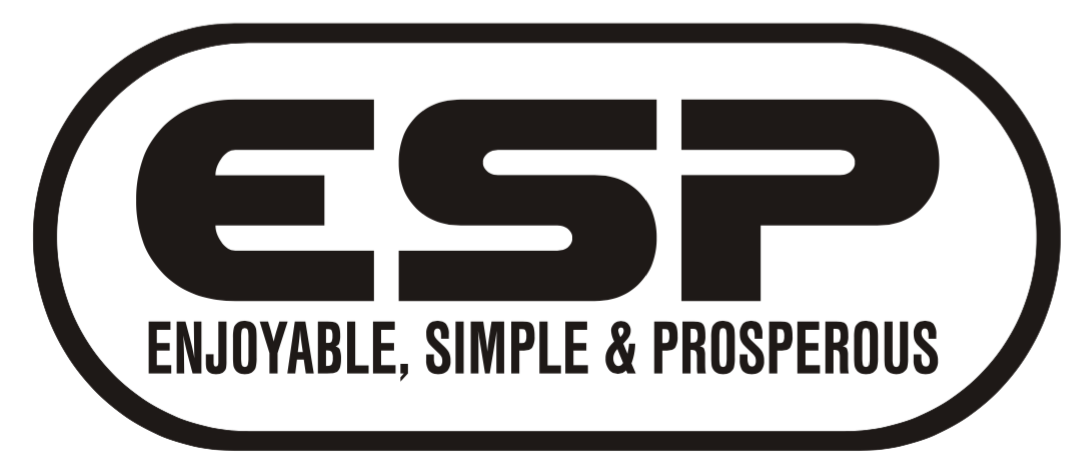 "Our Mission Is To Inspire and Encourage People and Companies Through Creativity To Think Differently, Be Better and Achieve More Than They Ever Thought Possible By Breaking Norms and Making Life and Business ESP—Enjoyable, Simple and Prosperous"
Membership Plans & Pricing
Discover which membership plan is right for you. Get started and baby step your way to more leads, traffic and sales or dive right into the deep end and get it all. No matter where you decide to start you'll get more traffic and sell more right away.
Blast Off
Monthly Gravitational Marketing Lead Generation Campaign (All Media)

Consumer Focused Brand License

Consumer Focused Branded Collateral & Training Materials nse

Access To The Rich Dealers Connect Email Discussion Forum

Quarterly Rich Dealers Mastermind Meeting

Monthly Rich Dealers Business Acceleration Training Call

Monthly Rich Dealers Roundtable Training Call

Gravitational Marketing For Automotive Dealers System

Area Specific Marketing Plan Of Attract

Full Member Support

Area Exclusivity

No Long Term Commitment
Everything in BLAST OFF Plus:
Gravitational Marketing Website With Lead Squeeze® Technology.
Gravitational Marketing "Protect What's Yours" Digital Marketing Campaign Management

Gravitational Marketing Online Lead Generation System

Expert Dealer Blog With Monthly Content Updates
Lead Commander
Everything in ROCKET FUEL Plus:
A-Team Academy BDC Manager Training System
A-Team Academy BDC Manager Monthly Training Call
A-Team Academy Daily BDR Morning Huddle
Access To The A-Team Connect Email Discussion Forum
A-Team Quarterly Mastermind Meeting For BDMs, GMs Or Dealers
Call Commando BDC Appointment Setting Platform

A-Team Brand License and Collateral Material
We're Here To Help
If you've got questions, feel free to drop us a line anytime.